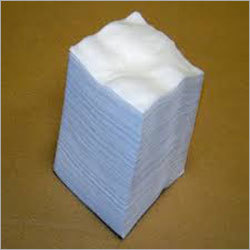 Disposable Cotton Pads
Price And Quantity
Product Specifications
Product Description
Disposable Cotton Pad is soft and smooth in texture. The pad is formed by using top grade cotton fabric material and sterilized through steam. It is used for cleaning the infected or operated area in proper manner. The cotton pad is available in white color and square shape. In addition to this, pad can be customized in different sizes and shapes as per requirement of the customer. Disposable Cotton Pad is 100% safe and do not has any side-effect on the skin. It is widely used at hospitals, labs and caring centers. The pad is also essential for keeping in the first-aid kit.

Features of Disposable Cotton Pad
The pad is great in cleaning and wiping injured area.
It is pure and safe in using.
This is fabricated in square shape with seamless completion.
The cotton material does not give any skin rash or burn.